Smt. Shanti Devi
OUR HISTORY & WHAT WE DO:
" She was my mother. Her name was Smt. Shanti Devi, with whose inspiration SHANTI SAMAJ SEVI SAMITI was registered under Society Registration Act 1860 in 5th Feb 1980. She always used to tell "A person who helps society with all his heart and without any self, is always blessed by God and own a place inside God's heart".
All the members of SHANTI SAMAJ SEVI SAMITI with social heart are providing the acedemic, medical, employment, shelter etc. services since last 30 years. The working area of the Organization is whole Indian sub-continent.
The organization is recieving regular grants from Ministry of Human Resouce Development(HRD), Council for Advancement of People's Action and Rural Technology(CAPART), Ministry of Health & Family Welfare, Ministry of Youth Affairs & Sports, Ministry of Women & Child Development, Ministry of Social Justice & Empowernment, etc. for organization of various programmes.
At present, with the support of Indian Government various projects like Shelter houses for destitute women, Aspiration Day Care Centers for mentally retarded children, Family counselling centers for women for home & family violence, Vocational trainings for OBC youths, Mid-Day Meals in Govt. operated schools, awareness camps, etc. are being operated by the organization. Also other programs like "To provide health & employment opportunities " etc. are being operated by the organization using donations it recieves from national & international donors.
Also a project to provide medical, ethical & conduct education and shelter services to poor people of backward lower communities named as "Scientific and Social Research Programmme" is in its initial stage but is only possible through donation from international/national level. The members of the organization are experienced and social workers. We have a well qualified and trained staff, and people have good mentality and respect about us."
Shri. Murli Dhar Gaur
(Secretary)
Recognitions
Registered under Societies Act 1860. (click to view scanned image)


By Laws of the NGO. (click to view scanned image)


Registered under Ministry of Finance, section 35 AC of Income Tax Act 1961. (click to view scanned image)


Reniewed 80 G Approval Certificate of Income Tax Act 1961. (click to view scanned image)


Registered under section 80 G of Income Tax Act 1961. (click to view scanned image)



Registered under section 12 A of Income Tax Act 1961. (click to view scanned image)



Registered with Niti Aayog under NGO Darpan. (click to view scanned image)



Bank Letter for No Restriction on Donation Amount. (click to view scanned image)



FCRA Bank Account Change Approval (click to view scanned image)



Registered under Ministry of Home Affairs, Foreign Contribution Regulation Act 1976. (click to view scanned image)



Appointed by Governor of U.P. as service provider for protection of Women from, Domestic Violence Act 2005. (click to view scanned image)



Registered under NATIONAL TRUST(Ministry of Social Justice & Empowerment). (click to view scanned image)



Registered under U.P. Government P.W.D. Act. (click to view scanned image)



Member of District Education Department, Government of U.P. (click to view scanned image)



Member of District R.C.H. committee, Government of U.P. (click to view scanned image)



Member of District Nehru Yuva Center, Government of U.P. (click to view scanned image)



Appointed as "Micro Insurance Agent" by Tata AIG Life Insurance Company. (click to view scanned image)



Award of Excellence from JOHNSON & JOHNSON Limited for Health Awareness Program. (click to view scanned image)
(CLICK HERE TO SEE N.G.O. Staff List.)
EXECUTIVE MEMBERS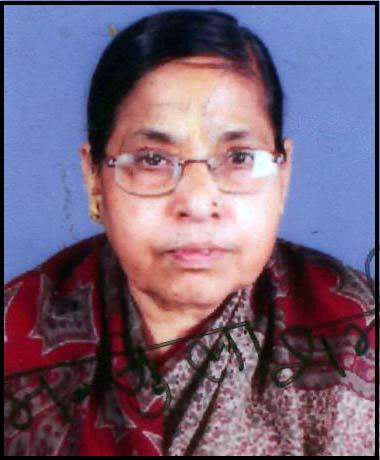 Smt. Bhagwati Sharma (President)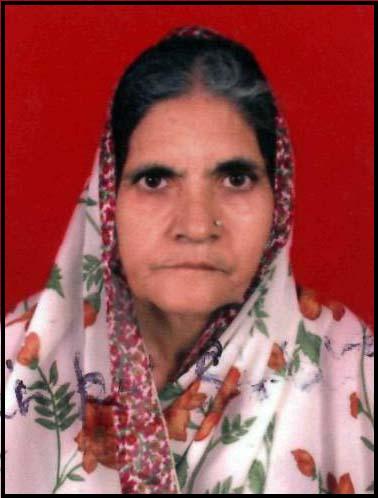 Smt. Meenakshi Sharma (Vice-President)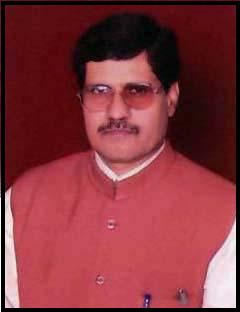 Shri. Murli Dhar Gaur (Secretary)
Km. Usha Sharma (Manager)
Mr. Manish Gaur (Executive Member)
Dr. Manali (Executive Member)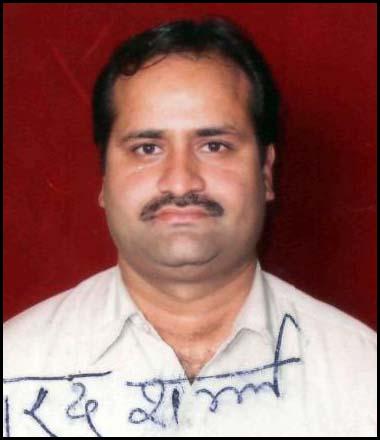 Shri. Sharad Sharma (Member)

Richard Xavier Almeida - Project Co-ordinator, Maharashtra

Rohit Kochgaway - Project Director, Uttarakhand
&nbsp.;